New York International Bridal Week wrapped up earlier this month, and while some of the featured designers went a little crazy, others kept with a more traditional look and feel. Expect many of these trends to make their way to a bridal salon near you!
What's old is new again, again
: Still on point for fall 2014 is the vintage look, whether it involves feathers, floral details or gold accents. For brides wanting to be trendy without being too edgy, this is the way to go.
Show off those shoes:
Shorter dresses were everywhere, from mini to tea length.
Dresses in
Caroline Herrera
's collection were some of the styles designed to show off your dancing feet. While tea length and shorter dresses still signify a more casual wedding, many brides prefer this option.
Think pink
: From bold peony at
Vera Wang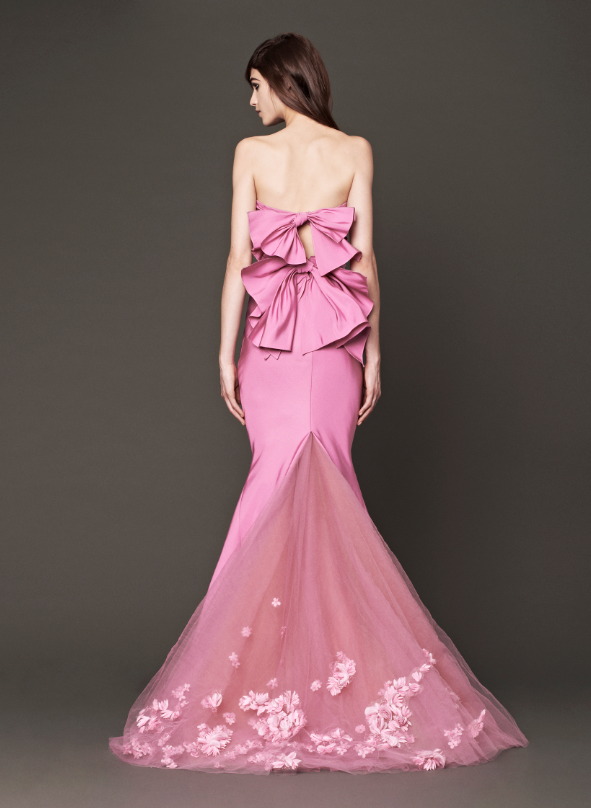 to a subdued blush from Monique Lhuillier, pink was the color to be seen in. While most traditional brides still prefer white, be prepared to see many pink accent options.
Great Kate
: The influence of the Duchess of Cambridge, the former Kate Middleton, is still being felt with lace accents, especially on shoulders and three-quarter length sleeves. Lace also found its way onto many jackets and cover-ups for fall.
With fall weather being so unpredictable, the option of a cover-up or longer sleeves is a great option.
What do you think of what the designers presented? Could you wear a bright pink wedding dress? Tell us what you look for in a dress!